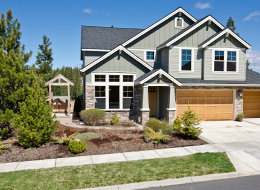 Homeowner Associations
A good homeowner association manager will improve your community's long-term value, make governing the association less time-consuming, and improve the safety and quality of life for everyone in the community.
MCM Corp. has the ability to help you achieve all of this. MCM offers every aspect of management, from operations to accounting, and delivers highly responsive coverage. We invest in quality systems and staff, giving you cost-effective management systems; a database of association information; and personal account pages for HOA members.
Most importantly, we employ a staff of capable, respectful individuals trained in, and dedicated to, serving our clients in the best possible way.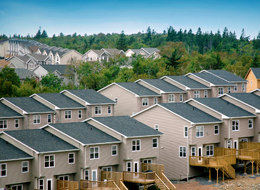 Developers
With the growth of a development come added responsibilities that require time, specialized knowledge and experience. You need to provide and implement governing documents; manage homeowner requests; arrange and supervise contract work; and administer the association income and expenditures in a segregated account.
MCM Corp. is equipped to remove the distractions. We work with you to create a comprehensive management plan for your community that will enhance developer relations and increase your sales, including budget implementation and an association dues structure that meets association expenses.
Finally, we help you successfully guide the association through the transition from developer control to member ownership, providing valuable continuity for association members.
How to Choose an HOA Manager
Every community has factors that influence what type of management is appropriate. Important factors to consider include:
Association size

Financial resources

Community complexity

Availability of volunteers

Amenities
With a clear understanding of what factors most influence the community's needs, the board can begin the process of selecting the right management company. Define your requirements and selection criteria, such as:
Contract flexibility and customization

Quality of the people

Reputation and references

User-friendly technology

Cost
Now you are ready to identify qualified management companies and request a proposal.