Montana Community Management Corp. offers a complete package of HOA management services that will help your community operate smoothly, efficiently and cost-effectively.
Administrative
Files & Records Management
Well-organized and maintained records mean faster response times for document requests.
Board & Member Meetings
We prepare and disseminate notices, agendas, and other pertinent documents.
Enforcement of Governing Documents
MCM Corp. monitors violations of the governing documents and communicates with boards and owners until matters are resolved.
Architectural Modifications
MCM Corp. will process architectural modification applications as instructed by the board or architectural committee.
Sale / Resale Information
We provide title companies with data on association dues and transfer fees to collect at closing. After the property transfer, we gather proof of transfer from county records and update the HOA's records.
Insurance Administration
MCM Corp. works with insurance agents who are knowledgeable about HOA risk management, ensuring your association receives adequate coverage at fair prices.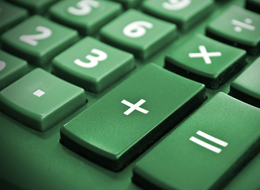 Financial
Financial Reports
Receive timely and accurate accrual-based reports monthly and at year-end.
Tax Returns
MCM Corp. recommends an independent CPA firm to prepare 1099s and federal and state tax returns.
Budgets
MCM Corp. prepares a preliminary annual budget. We incorporate all changes approved by the Board and provide the Association with a final budget, including reserve schedules.
Delinquency Management
We notify owners and the Board of any delinquency and respond as directed. When appropriate, we will pursue delinquencies in tandem with Association counsel.
Owner Payments
Owners can easily make dues payments by mailing checks, paying online, or setting up automatic bank-account debits.
Bank Accounts & Vendor Payments
Vendor invoice approval and check signature can be processed with paper or through an online portal. Accounts payable records are integrated with the financial reporting system, and bank accounts are reconciled monthly.
Physical
Vendors & Contractors
Having the right contractors and vendors working for you and staying a step ahead of maintenance needs are crucial to achieving excellent end results. At MCM, we make this happen through:
Regular On-Site Inspections
Property manager visits keep us abreast of the condition and appearance of your common areas and amenities.
Strong Vendor Relations
We provide objective recommendations on properly insured and experienced service providers that deliver high-quality work at reasonable rates. We help negotiate contracts under the board's direction and oversee progress until completion.
General Maintenance and Repairs
Road maintenance and repair
General landscaping, irrigation and tree maintenance
Common area lighting
Building maintenance
Water system maintenance, testing and repair
Spring clean-up
Vacant low mowing
Winterization
Reserve studies